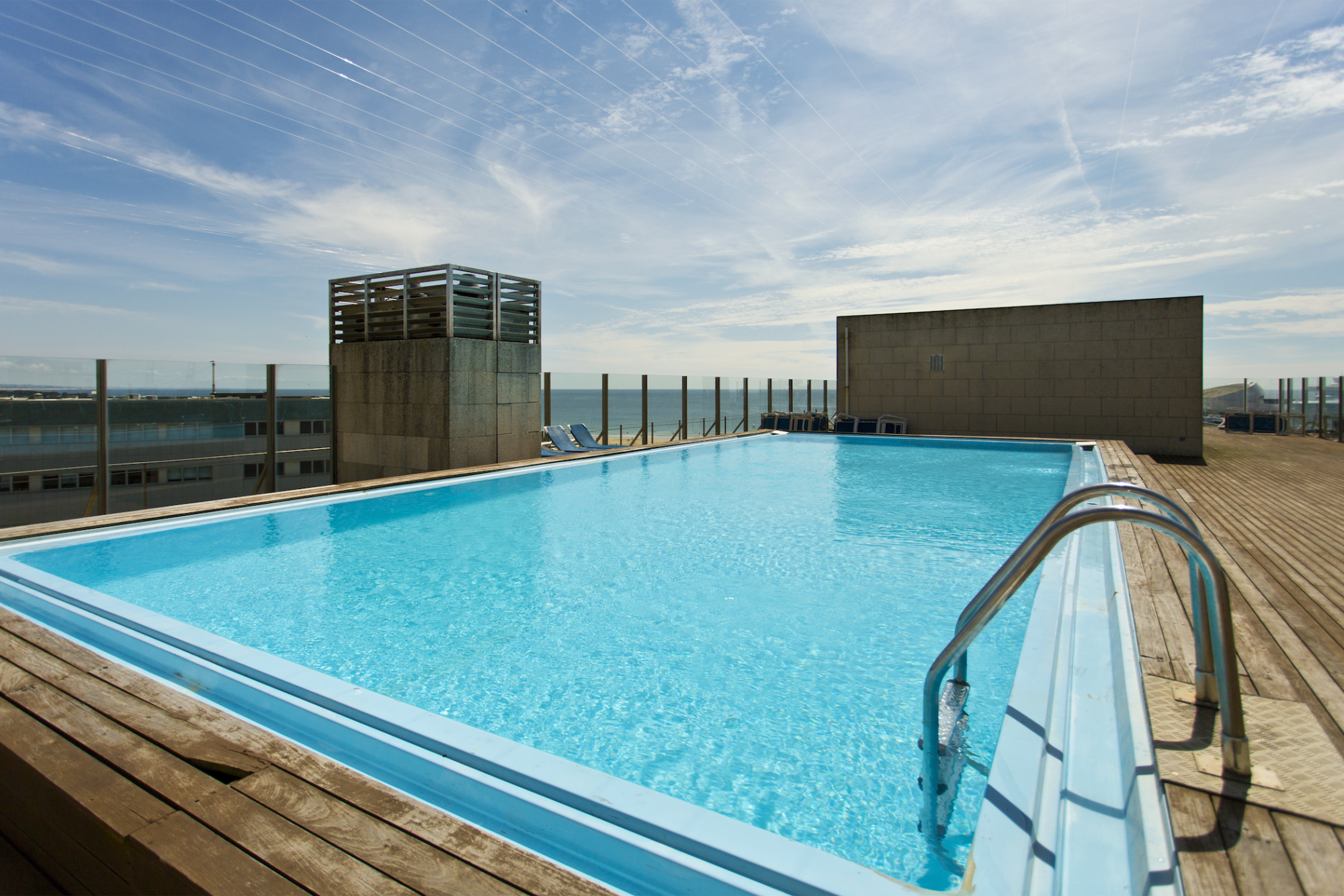 Stunning Sunny Flat - 2 min beach by Host Wise
---
Luxurious Apartment in the Heart of Matosinhos 🏠🏖
Experience Matosinhos like a local in this centrally located, luxuriously spacious apartment with the simple yet elegant decoration. The apartment offers air conditioning, fast-speed Wi-Fi, and Netflix for your comfort and entertainment. Enjoy the following sleeping arrangements:
→ 1 double bed and 1 single bed in the 1st bedroom;
→ 2 single beds in the 2nd bedroom;
→ QUEEN SIZE sofa bed in the living room
Prepare meals in the well-equipped kitchen and unwind in the bathroom after a day of exploring. An elevator is available for your convenience. Make the most of this amazing location, just a short walk from the beach and numerous seafood restaurants.
✩ Add our listing to your wishlist by clicking ❤ in the upper right corner
✩ Check-in: 3 pm-midnight (late check-in fees apply)
✩ Check-out: 11 am (fees apply for late check-outs)
✩ Note: Pool temporarily closed due to COVID-19
Take a surf class at Matosinhos Beach or indulge in the Mediterranean diet at local seafood restaurants. Hop on the metro (3-min walk) to reach Porto's city center in just 20 minutes.