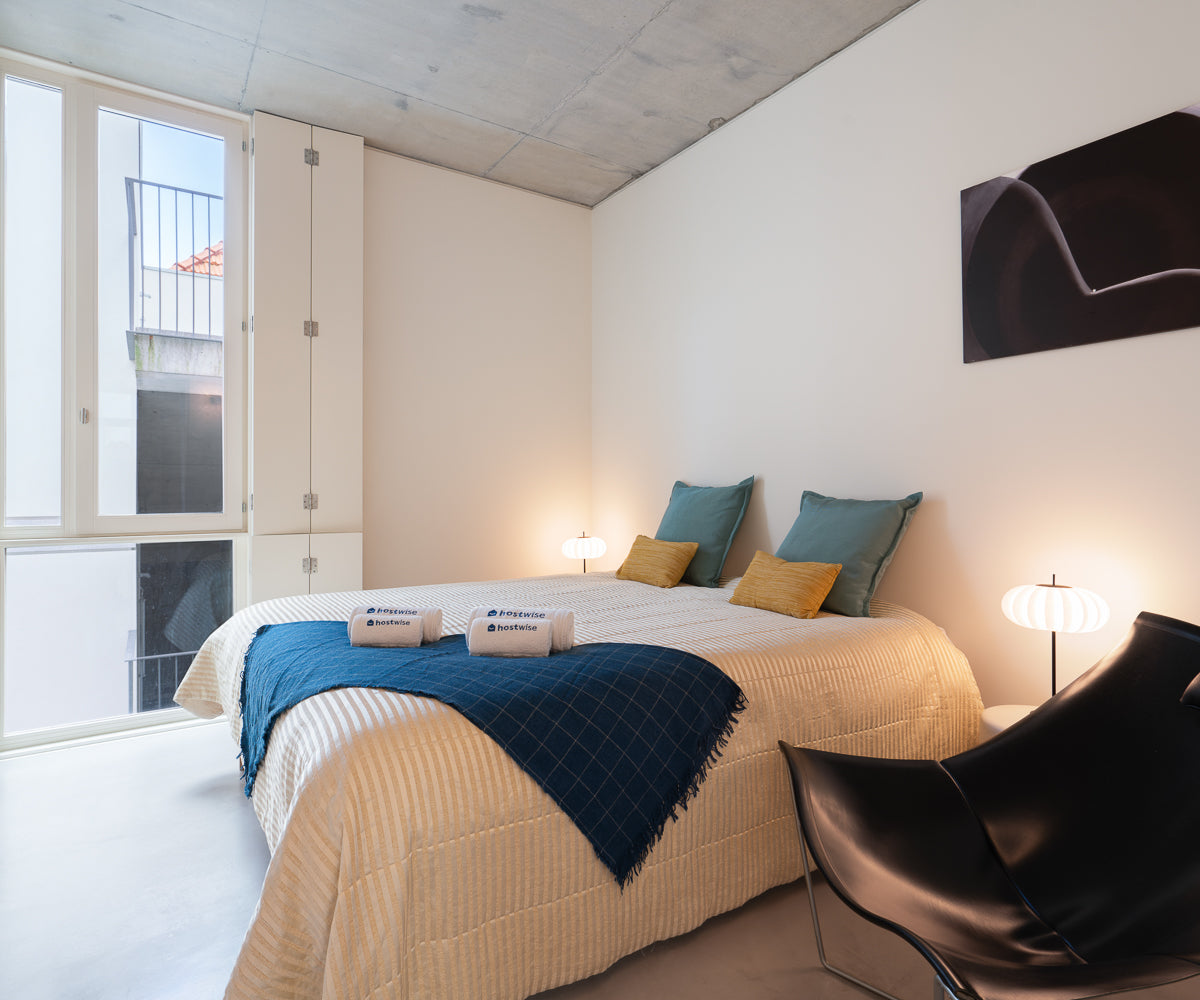 Our Brand
Discover Host Wise - your personal property management experts in Portugal.
We're passionate about delivering tailored, professional services for property owners and investors like you.
Our dedicated team, with years of experience in hospitality and real estate, is committed to maximizing your investment returns while providing exceptional guest experiences.
Connect with us today, and let's make your property shine together.
Learn more
Our Operational Warehouse
Host Wise's operational warehouse is the backbone of our efficient property management services.

With streamlined inventory management, rapid response capabilities, and a commitment to quality and sustainability, we ensure your properties receive the highest level of care and attention.

Experience the difference a well-equipped and professionally managed operational warehouse can make in optimizing your property management experience with Host Wise.
Our Services
386
Properties in Porto, Algarve & Lisbon
9%*
Pricing Management
Creation of Advertisements
Daily Pricing Management
Daily Optimization of Ads
*on gross value
I'M INTERESTED!
15%*
Full Service
Ad Promotion
24-month pricing
Maintenance and repairs
Reservation management
Operational management
Invoicing and legal obligations
Professional photos and videos
*on gross value
I'M INTERESTED!
14%*
Middle-Term Management
Promotion on specialized platforms
Dedicated pricing management
Collection of rent, utilities and deposit
Inspection and return of deposit at the end of the stay
Invoicing and legal obligations
*on gross value
I'M INTERESTED!
No Worries. No Risk.
Minor maintenance
Long-term contracts
Guaranteed profitability
Fixed Income Up to 3K€