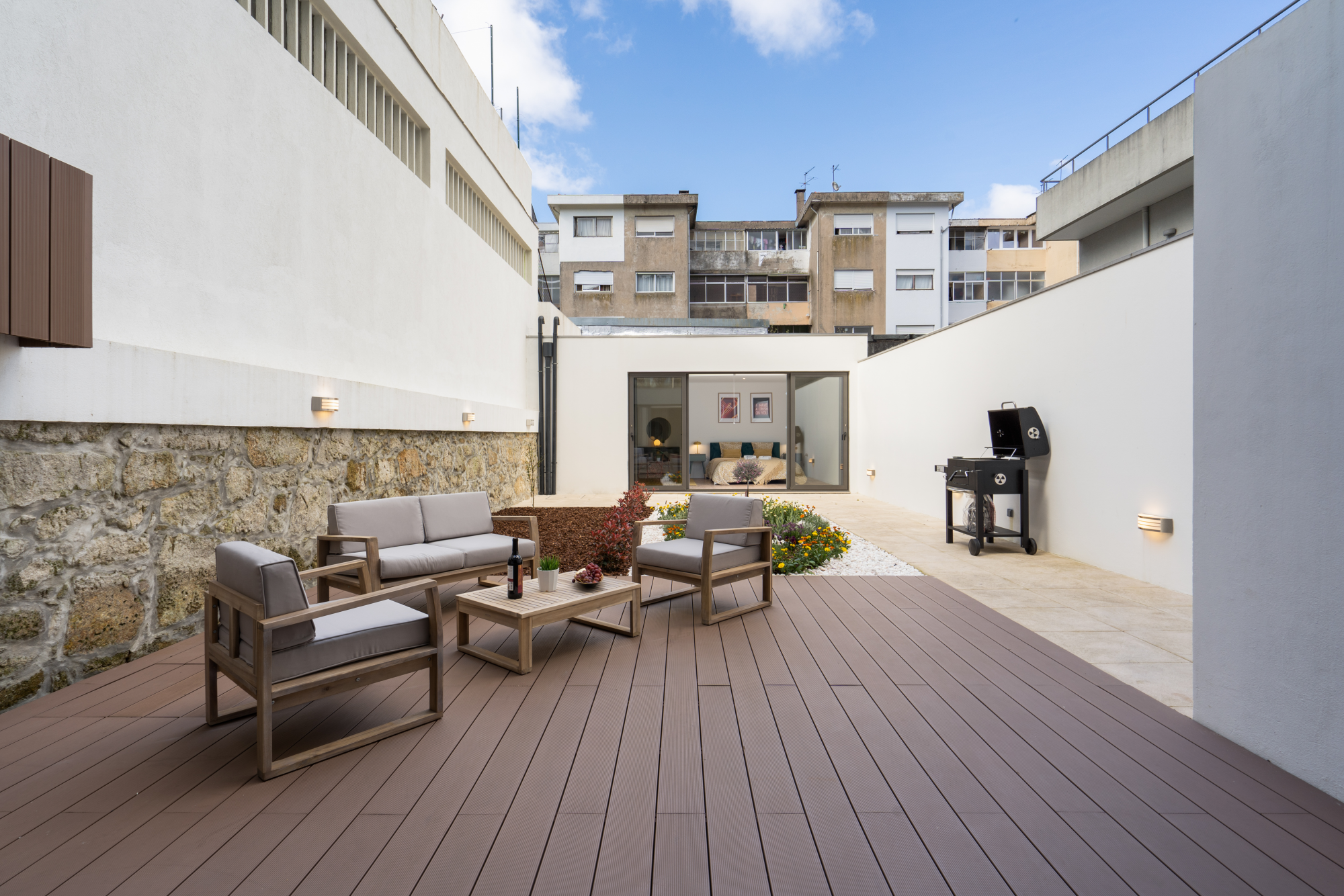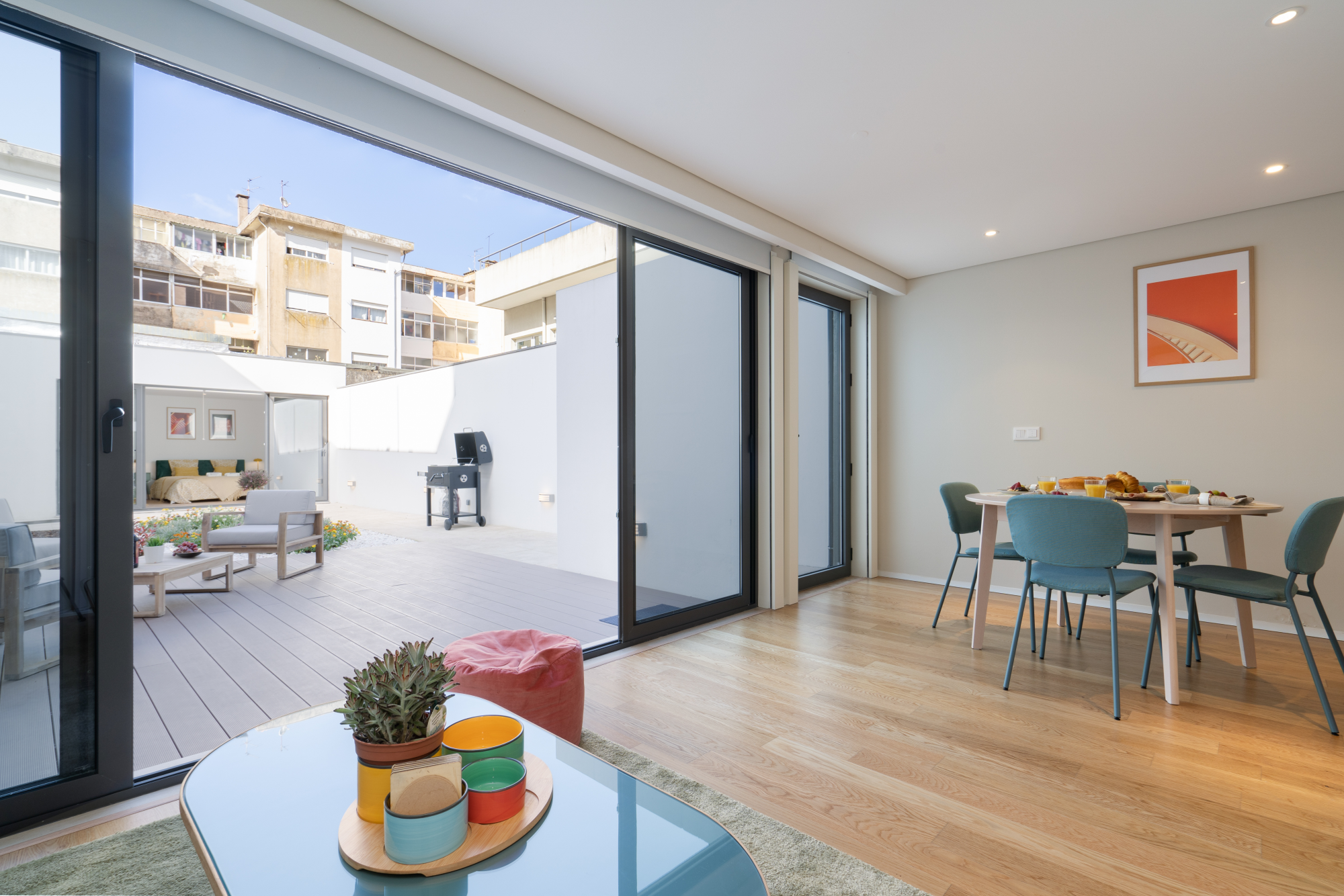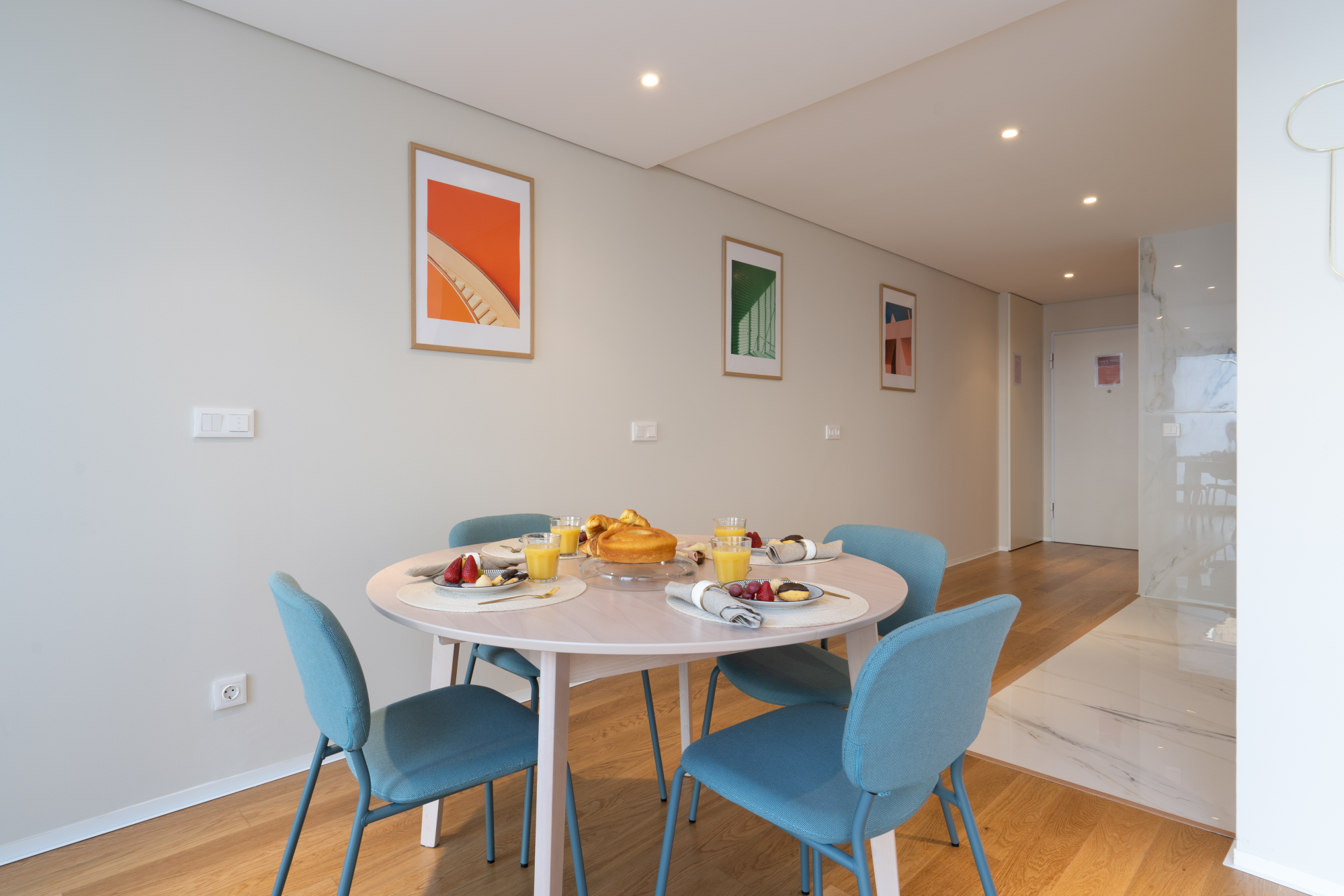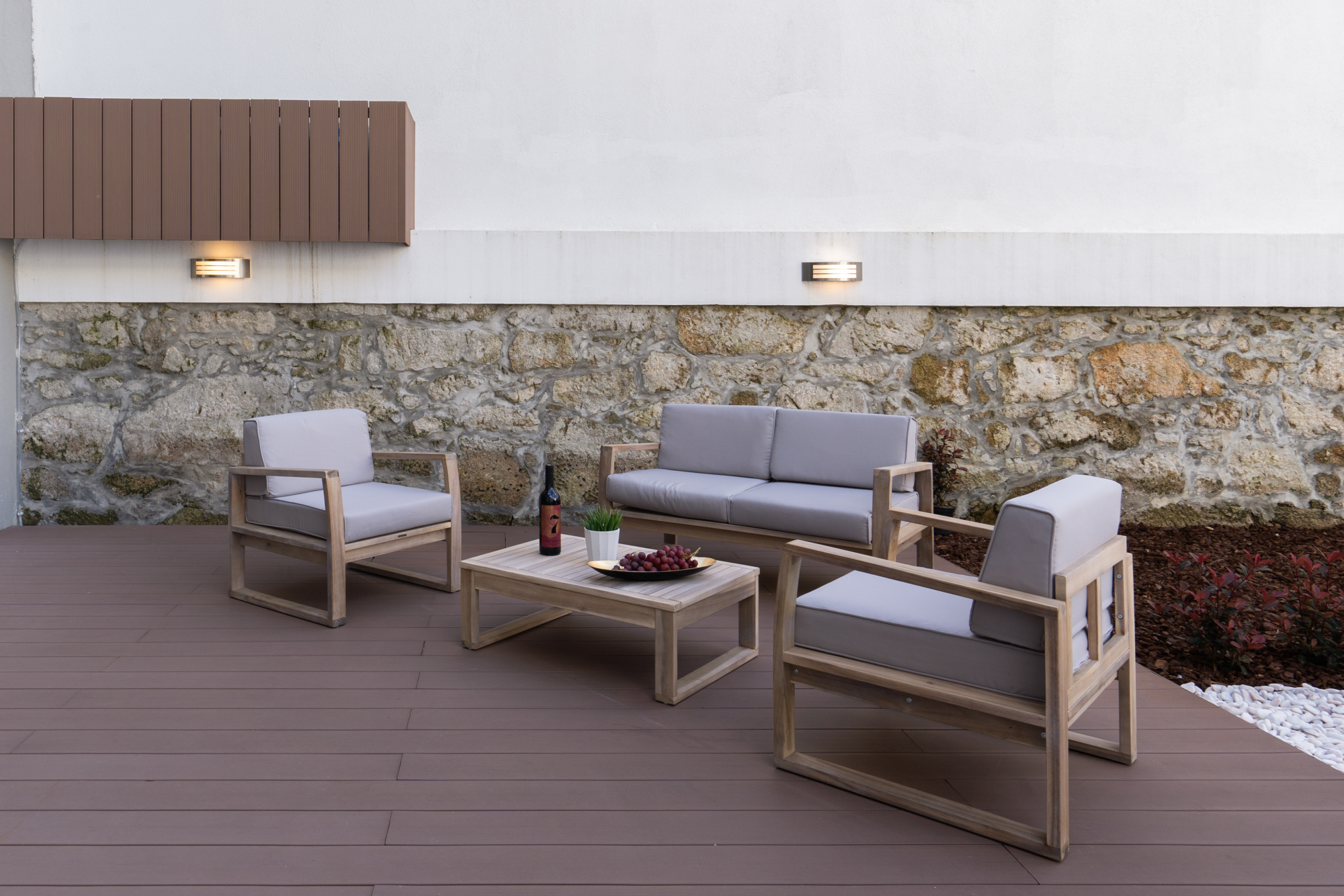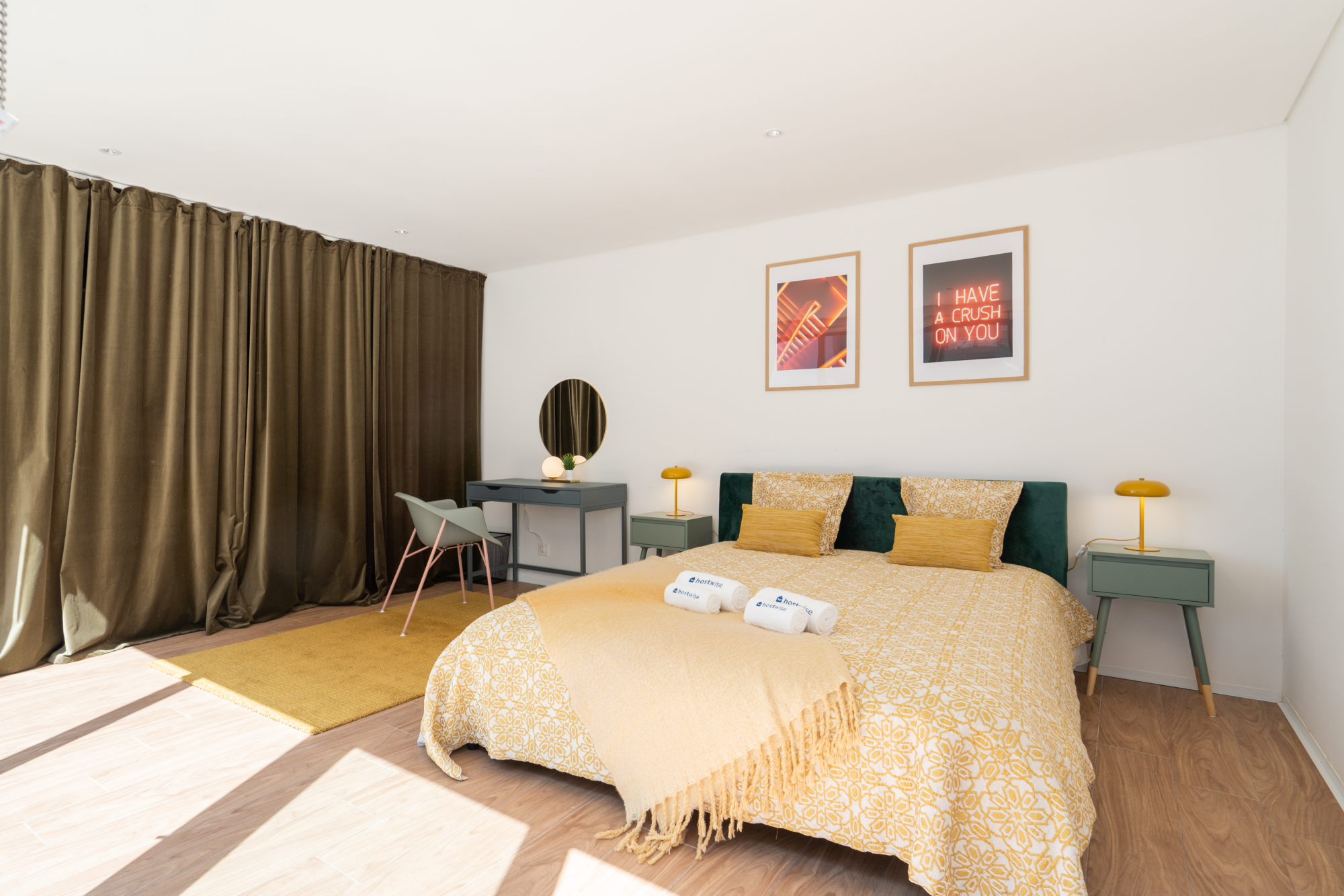 Peaceful & Luxurious Flat | Terrace
---
Luminous Apartment in the Heart of Gaia 🌟
Live like a local in this bright and serene apartment with a central location, perfect for exploring the city of Vila Nova de Gaia. Equipped with the essentials for a comfortable stay and high-speed Wi-Fi and Netflix, book now for an unforgettable experience.
Apartment Highlights:
A luminous and serene atmosphere
Central location near attractions and Porto
High-speed Wi-Fi and Netflix for your entertainment
Comfortable sleeping arrangements
Well-equipped kitchen for enjoyable meals
Sleeping Arrangements:
1st bedroom: one double bed
2nd bedroom: one bunk bed
Amenities:
Kitchen: microwave, refrigerator, coffee machine, oven, and more
Bathroom for a relaxing bath after city exploration
Experience the best of Gaia and Porto from this centrally located apartment. With easy access to the subway, you can quickly reach the center of Porto and enjoy the city's beautiful river views. Take a short walk to visit the Monastery of Serra do Pilar or have a picnic at Jardim do Morro.
House Rules:
Check-in: 3:00 PM-midnight (late check-in fee applies)
Check-out: by 11:00 AM (late check-out fees apply)
Add this listing to your wishlist by clicking ❤ in the upper right corner
Don't miss out on the chance to tour the renowned Port wine cellars in Gaia. Stay in this luminous apartment and make your visit truly memorable!