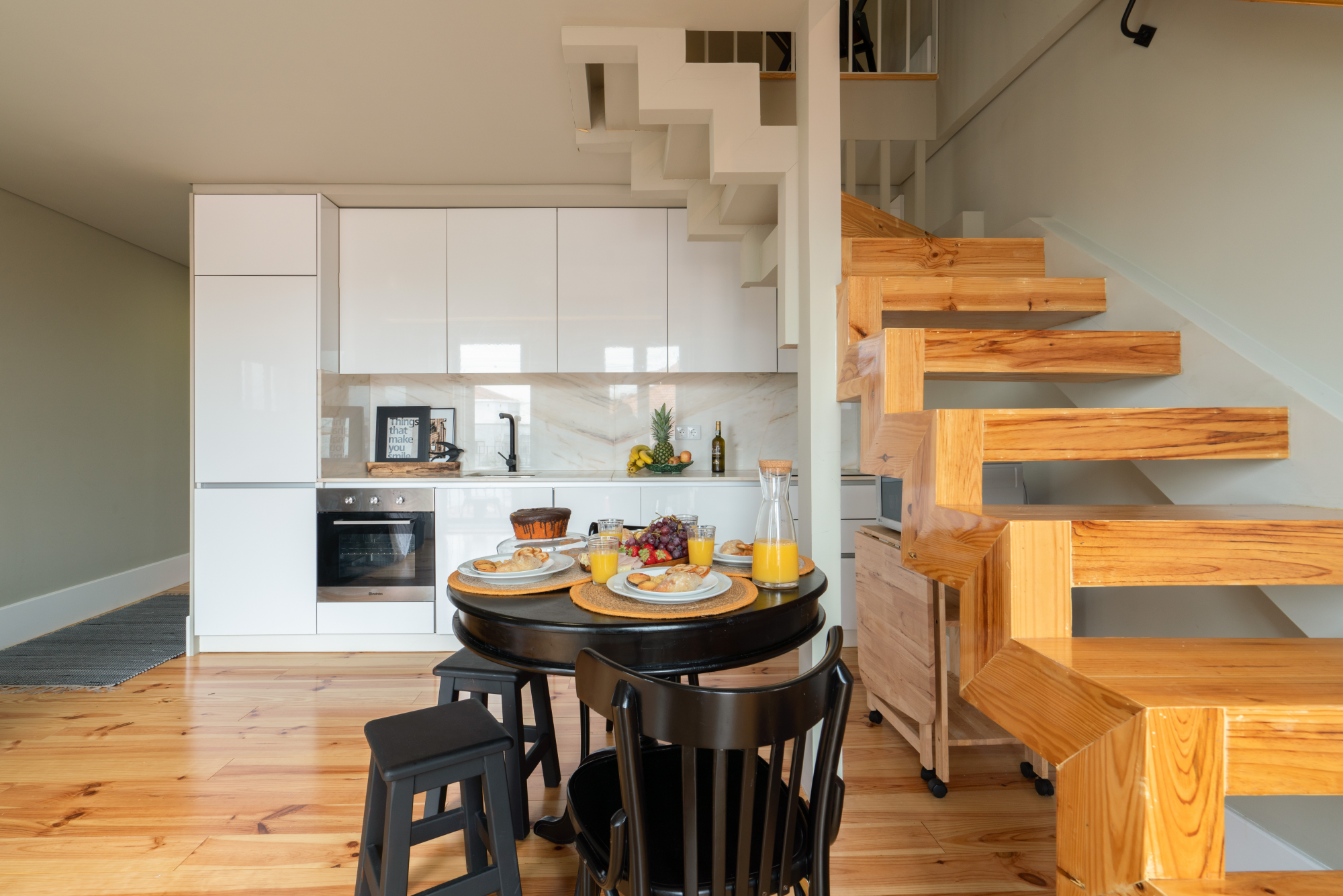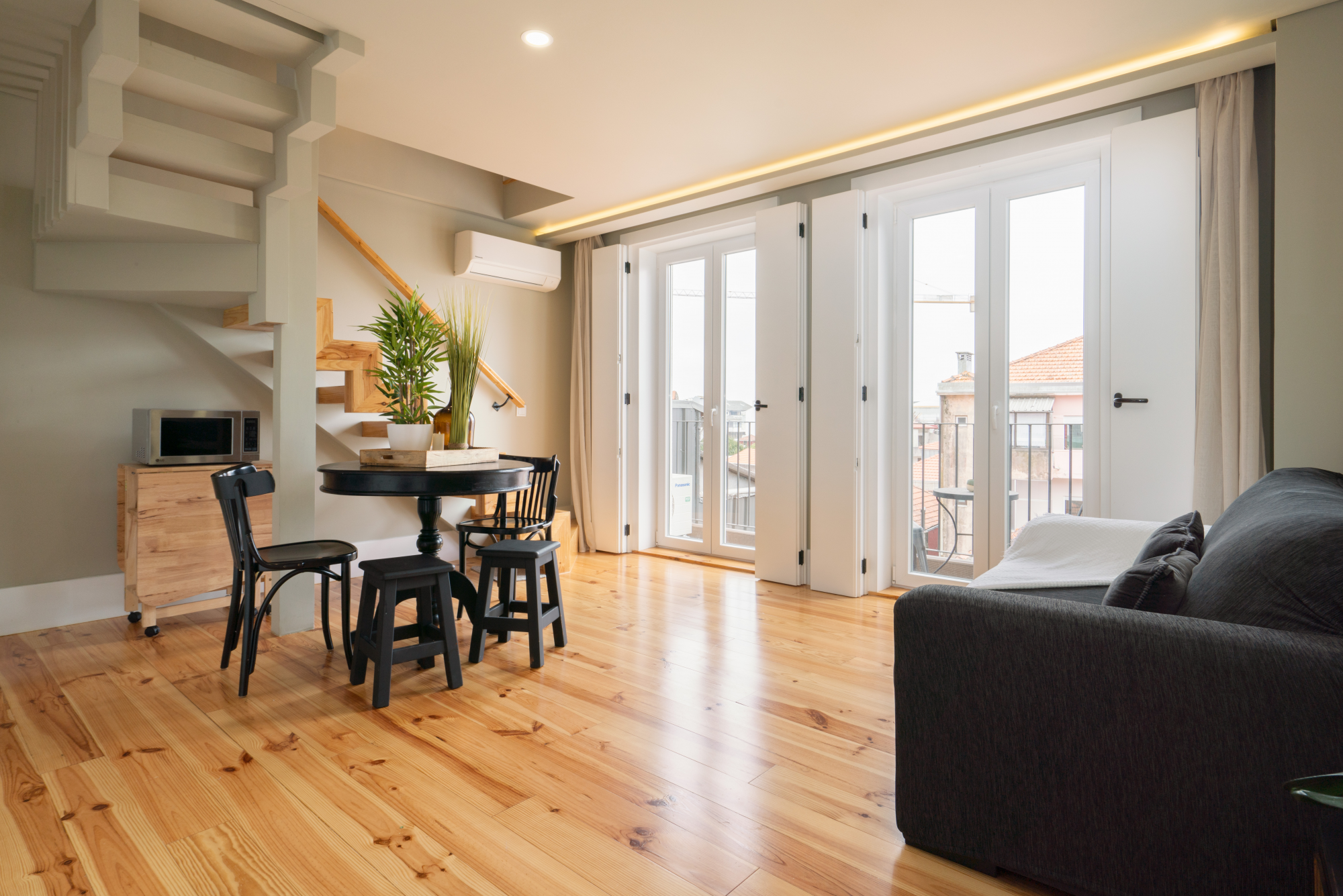 Modern Design Duplex w/ Balcony
---
Cozy Porto Apartment with Terrace 🌞
Live like a local in the heart of Porto in this cozy apartment! With a central location, clean decor, and a terrace, you'll have an unforgettable experience. Equipped with fast-speed Wi-Fi, book now for an incredible Porto adventure!
Property Highlights:
Central location
Cozy and comfortable
Terrace
Fast-speed Wi-Fi
Well-equipped kitchen
Stay in this cozy and comfortable apartment, perfect for exploring the city of Porto. Large windows in the common area create a bright and airy space. The sleeping arrangements include:
→ Double bed in the 1st bedroom
→ 1.30m wide sofa bed in the living room
Prepare meals in the well-equipped kitchen, featuring:
→ Microwave
→ Refrigerator
→ Coffee machine
Don't forget the magnificent terrace, where you can enjoy a glass of port, bask in the city's sun, and delight in the history of the nearby buildings.
All apartment spaces and amenities are included in the booking. Feel completely at home, cook delicious meals in the kitchen, sleep in comfortable beds, and relax while having fun with friends and family.
The fantastic location allows you to visit almost all of Porto's attractions on foot. You'll be close to restaurants, transport, and traditional shops. Immerse yourself in the cultural mix of the area, thanks to the diverse local commerce and specialized stores.
Within a 5 km radius, visit the historic Livraria Lello and one of the world's most beautiful McDonald's on Avenida dos Aliados. Explore further by stopping at Estação de Bento, once a convent, to take a tourist train and discover stunning landscapes along the Douro River. Enjoy cocktails and nightlife in the famous Bohemian streets of Galerias de Paris, featuring diverse bars and music styles.
Please note:
Check-in starts at 3 pm and ends at midnight (midnight fee applies after this time)
Check-out ends at 11 am (half-night fee applies after this time; full-night charge applies after 2 pm)
Porto tourist tax: €2 per night per person for up to 7 nights
Book this cozy Porto apartment with a terrace for a delightful experience!