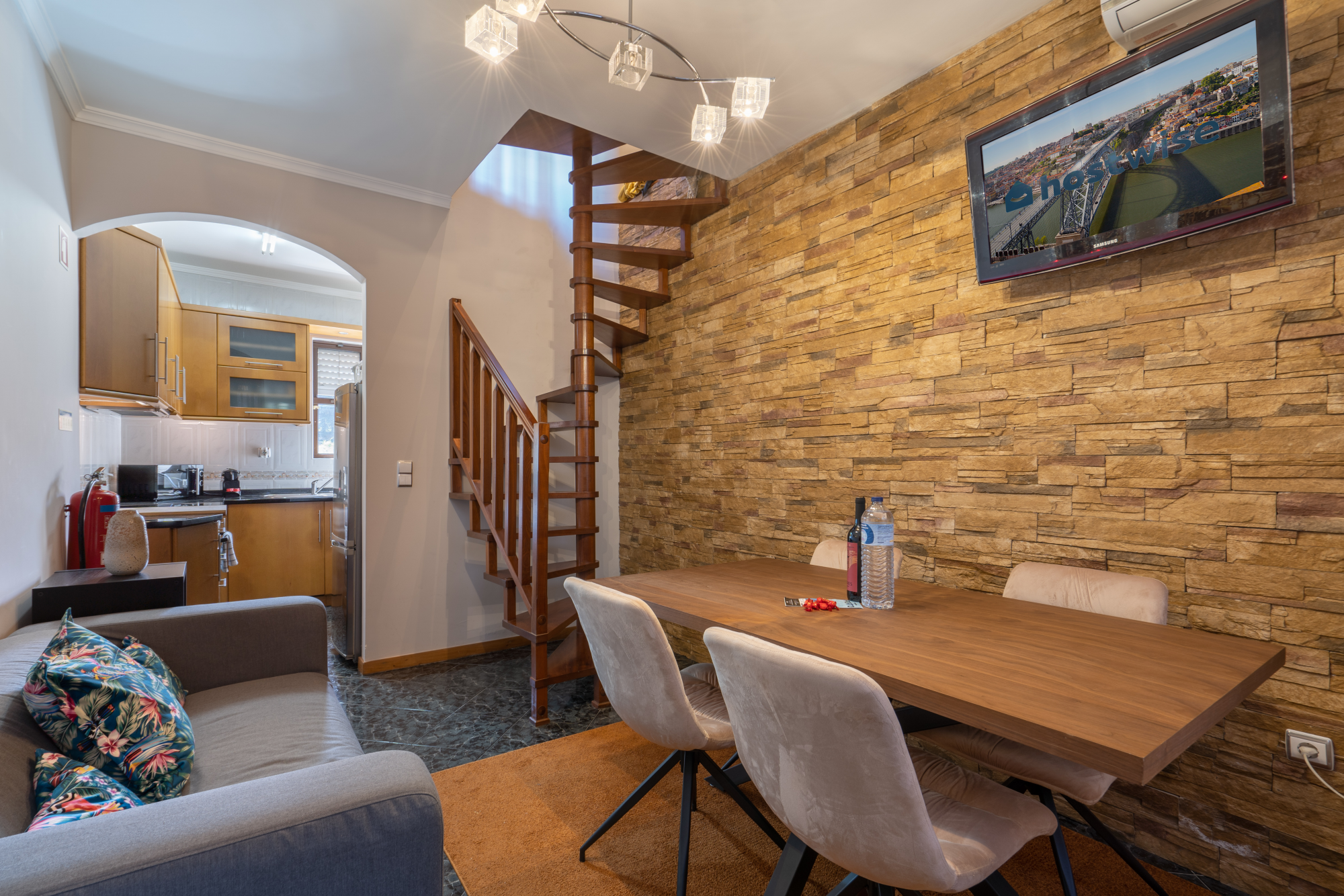 Lovely & Cozy House | Prime Location
---
Cozy Duplex in the Heart of Gaia 🌞
Live like a local in this cozy, centrally located duplex in the heart of Gaia. The well-decorated and equipped house promises an unforgettable experience. With fast-speed Wi-Fi available, book now for an amazing stay.
House Highlights:
Cozy and modern duplex in a premium location
Fast-speed Wi-Fi for your convenience
Well-equipped kitchen for enjoyable meals
Comfortable sleeping arrangements
Close to the metro, attractions, and Porto
Sleeping Arrangements:
1st bedroom: one double bed
2nd bedroom: two single beds
Amenities:
Kitchen: microwave, refrigerator, coffee machine, oven, and more
Bathroom for a relaxing bath after city exploration
Prime location near Gaia pier and various attractions
Experience the best of Gaia and Porto from this ideally located duplex. Take a short walk to the famous Gaia pier, visit the Monastery of Serra do Pilar, or have a picnic at Jardim do Morro. With easy access to the metro, you can quickly reach the center of Porto and enjoy the city's beautiful river views.
House Rules:
Check-in: 3:00 PM-midnight (late check-in fee applies)
Check-out: by 11:00 AM (late check-out fees apply)
Add this listing to your wishlist by clicking ❤ in the upper right corner
Don't miss out on the chance to tour the renowned Port wine cellars in Gaia. Stay in this cozy duplex and make your visit truly memorable!